Day 3
Poem A Day:
Today's poem is not a poem. It's an image.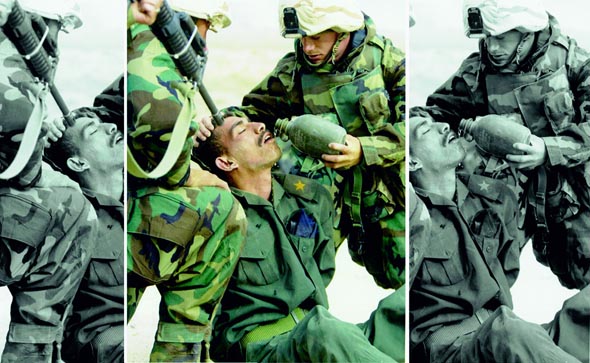 Students were to react to the photo in their notebooks. Then we discussed ways photographs and video and audio can be manipulated to distort meaning. The goal is to induce critical thinking.
Mini-lesson:
Today's Objective: Students will analyze strategies used by authors of nonfiction texts to convey meaning including diction (word choice), graphics/images, organization (layout, headings, etc.).
Students got out the model text for this unit and worked in groups to complete this worksheet. 
We share out answers and I filled it in on my document. I posted this to Google Classroom for the students to reference as we move through the unit.
Active Engagement:
Students use their personal choice articles to complete a blank version of the same worksheet. 
Closure
Review the objective and check for questions. Students finish work at home.